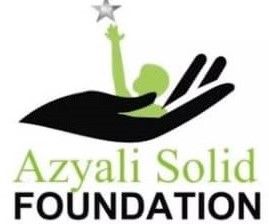 Training Portal for Zamfara Women
Powered by Lorewa Academy
AZYALI SOLID FOUNDATION
Dandalin koyarwa ga matanmu na Zamfara
Hon. Amina Iliyasu, SA to Zamfara Governor on NGOs
Daukar nauyi : Lorewa Academy
How it works
This platform is for all women of Zafara too
Select any Course of Your Choice
We guarantee you an exceptional experience with flexible learning paths and professional guidance.
Register and Enroll
Enjoy flexibility and variety of payment options for managing transactions online.
Video Conferencing
Enhance your virtual programs by allowing your learners to access high-quality live sessions through desktop and mobile.
Don yin rajista, dana daya daga cikin lambobin nan a kasa don kira ko kuma a tura mana sako a whatsapp
Game da Azyali Solid Foundation (ASF)
Hon. Amina Iliyasu ita ta Kafa ASF. Ita SA ce ga Maigirma Gwamna akan Kungiyoyi masu zaman Kan su.
A kullum burin ta shi ne ta taimaka ma mata don su sami abin dogaro da kai.
Wannan shiyasa ta zo da wannan shiri domin Matan jahar Zamfara su amfana da shi.

Game da Lorewa Academy
Lorewa shine Tsarin Koyon akan yanar gizo na Matan Arewa, yana sadar da mahimman fasahohi da ilimi. Lorewa na amfani da hanyar sada zumunta da fasaha Media da Yarukan Gida don ɗaukar Ilmantarwa a tsakanin Arewaasashen Arewa, suna canza rayuwar mata, yara mata da iyalai. Ana gabatar da Lorewa a cikin Harshen Hausa.