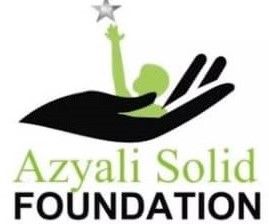 Training Portal for Zamfara Women
Powered by Lorewa Academy
The complete developer: Zero to Mastery
We will help you unlock your inner potential so you can excel in your professional field
The #1 Course to Land a Job in Design

All necessary tools are included
AZYALI SOLID FOUNDATION
Training Portal for Zamfara Women
Hon. Amina Iliyasu, SA to Zamfara Governor on NGOs
Powered by: Lorewa Academy
How it works
This platform is for all women of Zafara too
Select any Course of Your Choice
We guarantee you an exceptional experience with flexible learning paths and professional guidance.
Register and Enroll
Enjoy flexibility and variety of payment options for managing transactions online.
Video Conferencing
Enhance your virtual programs by allowing your learners to access high-quality live sessions through desktop and mobile.
To register, click on any of the numbers below to call or send whatsapp
About Azyali Solid Foundation (ASF)
ASF was founded by Hon. Amina Iliyasu, SA to Zamfara Governor on Skill Acquisition to bring training, capacity building and empowerment to the women and youth across Zamfara State and indeed the whole of the Arewa Community. Hon. Amina Iliyasu is passionate about women empowerment through skills acquisition.

With this Portal, Hon. Amina is asking more women and women-owned businesses to acquire skills to improve their lives.
About Lorewa Academy
Lorewa is the Online Learning Platform for the Arewa Woman, delivering critical skills and knowledge. Lorewa is using the power of Technology, Media and Local Languages to take Learning across Arewa Communities, transforming the lives of women, girls and families. Lorewa is delivered in Hausa Language.