WELCOME TO TAGWAYE FOUNDATION
Mc Tagwaye
Advocacy, Nigerian Child Education, Youth Empowerment, Practical skills Acquisition, Mentorship, Business Setup, Drug Abuse, Widows & Orphans Support.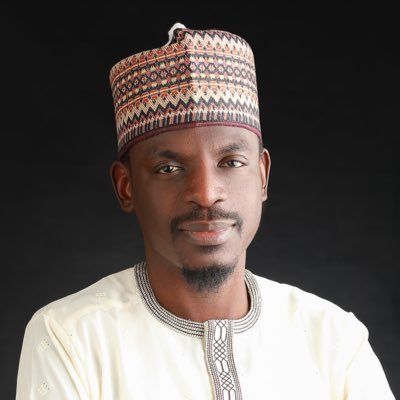 WELCOME TO LOREWA ACADEMY
You deserve more in your life
Lorewa is an online learning platform, Meaning "Teaching Northern women". Lorewa aims to deliver an important educational experience for northern women and young people. Lorewa gives all women in the north a chance to learn, teaching, sharing and exhibiting knowledge in various aspects of life, to improve them by providing women with a way of self-reliance.
Who We Are
Tagwaye Foundation is an advocacy and humanitarian non-governmental organization funded by private concerns and partners. We are driven with the commitment to alleviate poverty among our people and end hunger using the tools of social empowerment and integration mechanism.

Our drive is to foster a community approach to end poverty and extreme hunger. The foundation was founded by Nigeria's ace comedian MC Tagwaye as a vehicle of transforming the living standard among the most vulnerable and destitute in northern Nigeria.
A single-minded focus on getting results.
Our policy thrust is hinged on empowerment for women and youths with a strategic program to protect and provide for the helpless in our community.
The foundation is duly registered with Nigeria's Corporate Affairs Commission with its head office in Abuja, the federal Capital Territory and subsidiary in Katsina State, Nigeria.
Great Lessons, in Hausa Language
\Learnworlds\Codeneurons\Pages\ZoneRenderers\CourseCards
Its here for us
In this process, you get a percentage of the number of people you advertise Lorewa platform to.
Make your interest a way to make money. It is free and easy.
About Lorewa Academy
Lorewa is the Online Learning Platform for the Arewa Woman. Lorewa will deliver critical skills and knowledge to Arewa women, girls, teenagers across the World.
Frequently asked questions
Frequently asked questions
Absolutely. We have organized this forum with lessons for Northern women, from northern women all over the world. We welcome everyone to take part in any lesson, including our husbands and sons.
How do I become an instructor in Lorewa?
Every woman in the north can be an instructor at Lorewa academy. Our main goal is to bring the knowledge you have to those who need it in order to have a better life.
How much does a student spend in Lorewa?
We run a payment system of $5 or N2,000,00 per month or $50 or N20,000 per year, you can take all the lessons including the new courses uploaded.
What are the benefits of joining Lorewa?
First and foremost, you will have access to a wealth of knowledge and skills for life and career. And you can become a member of the Lorewa team with access to information, self-help funds and business support, We also show you to the international community.
I do not speak Hausa, how can I learn in Lorewa?
The most important thing is to deliver the message in the northern most spoken language, Teaching is more effective if it is in your language. You can find our English Courses at https://learn.sapphital.com
Is there a limit to the number of courses and areas you focus on?
The life of a woman in the north is wide, so we in we in Lorewa are focused. We will be adding more lessons every week, covering knowledge on various aspects of life to become self-reliant and successful.
A SPECIAL OFFER TO THE PEOPLE OF NIGERIA
50% off on all Payment Plans
VALID TILL MARCH 31, 2020
2020 - USE PROMO CODE NIGERIA02
Be the first to know of new lessons added and new discounts.
90% OFF!
Your gift is waiting for you!
Yayin da kuke bikin sallah tare da 'yan uwa da abokan arziki, Lorewa ta dauke kashi 90% akan duk darusssa na tsawon kwanaki biyar (5). Yi amfani da wannan damar kuyi koyo, samu, da haɓakawa.